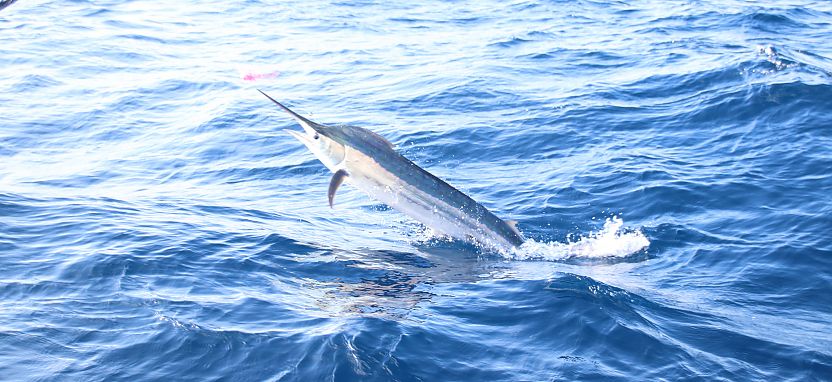 26.03.2018
Light Tackle Gamefishing Cairns. Adrenaline Charters is taking bookings for the 2018 Marlin season.
The first Juvenile Black Marlin to arrive off Cairns are around May and run through to September. The early fish come in at 10 to 15Kg and by late August/September can be as large as 40kg. These larger fish can be challenging and prove a tough fight on light tackle.
Other peligics such as Spanish mackerel and tuna are abundant also and are frequently caught while Marlin fishing.
Adrenaline charters can tailor your charter to suit, mixing it up with snorkelling the Great Barrier Reef, pulling in a few reef fish off the bottom and then hooking up to an explosive Juvenile Black Marlin on light tackle!
For further information or to book contact Tony on 0422398884 or email tony@adrenalinecharters.com.au